Air Buccaneers HD, the "Hot air balloon multiplayer action game" is a upcoming title by the indy developer Ludocraft.
Players ride together on hot air balloons, firing medieval cannons and engaging in boarding actions, to bring down the air balloons of the enemy team.

The game is currently in a very early development phase, however there is a Pre Alpha that is free and open for everyone to test.
Download page: http://www.ludocraft.com/games/airbucca … -download/

Air Buccaneers HD is a remake of the Unreal 2004 mod Air Buccaneers, also developed by Ludocraft.

Offical site: http://www.airbuccaneers.com/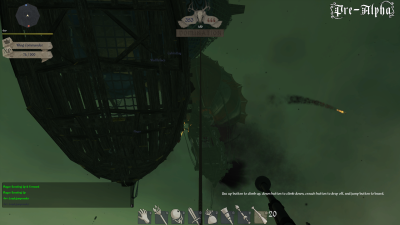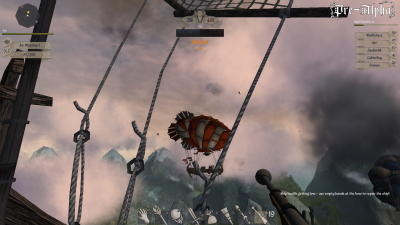 Edit: replaced the old screenshots (of version 0.1) with screenshots of the new version (0.3).
Last edited by br (2012-02-10 23:54:41)